Be careful of this new trick that virus-writers are using to get you to allow them to infect your computer. A malicious script on a compromised website is used to display a message that a font is missing, and is if to emphasise that, the text of the website is replaced by random-looking rubbish. The message says:
"The HoeflertText font wasn't found. The web page you are trying to load is displayed incorrectly as it uses the "HoeflerText" font. To fix the error and display the text, you have to update the "Chrome Font Pack" "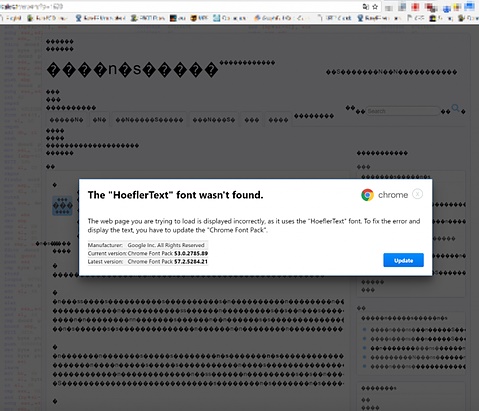 The whole thing looks possibly quite convincing but don't be fooled!
One of the giveaways is that the popup window that appears is ever so slightly blurred.