"Cloud" is just another name for software and services that are located on a remote server somewhere on the Internet instead of on your premises. An example of a cloud service is Gmail or Twitter, even your Webmail is a cloud service. The real advantages of cloud systems are:
reduced maintenance costs over traditional software distributions – there is no software to maintain, update or install
24/7 connectivity anywhere in the world
As stated, cloud services have the great advantage that you can access them wherever you are in the world. The disadvantage is, of course, that without a reliable and robust Internet connection, cloud services are next-to useless.

Nevertheless, as more and more people are permanently connected at work, at home and in-between, software vendors are rushing to get services "in the cloud". Some of these services are major breakthroughs in enhancing collaborative working and really do offer new features and facilities and opportunities.
For example, VoIP (Voice over Internet Protocol) puts your company's telecommunications with the outside world on the Internet, cutting down on the number of lines you rent and sometimes reducing telephone bills by 90%. We have a specialist VoIP service.
Another example: having you accounts "in the cloud" would mean mean that:
you can access your company account wherever you are, even on holiday (not that you should!)
your staff can work on stock, sales, supplier records without the need for locally-installed software
your accountant can simply login to your accounts to produce your VAT return or your end-of-year books.
Anthian Computers are resellers for a variety of cloud based systems and can recommend them or others that will suit your needs. From Dropbox to Livedrive and Google's Gsuite to MS Office 365, from solutions specially tailored to specific activities, we have a solution.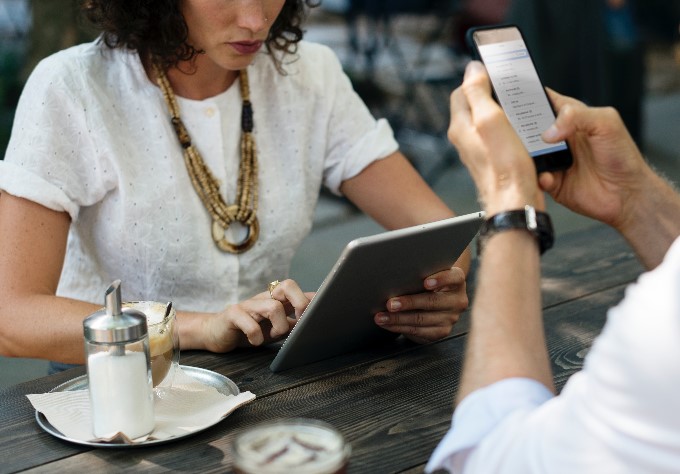 Come and talk to us and let us show you how you can become more productive, more flexible, more profitable!